Kevin & Sue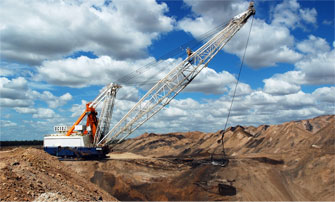 The situation:
Kevin and Sue are the owners of a mining services business. The business started eight years ago with just Kevin and a ute, they now have 20 employees, an industrial shed and a fleet of vehicles. Although the business had grown, the systems had not changed to match the business as it grew. They were making good profits and paid lots of tax but never seemed to have any money at the end of the year.
Sue does the bookwork and pays the bills and finds herself stressing out every week if they will have enough for wages and to pay the creditors at the end of the month. Both Kevin and Sue work long hours in the business, Sue in the office and Kevin still spends a lot of time in the field doing the core work.
Although Sue enters information into the computer system, she does not have a real handle on how they are trading except when they went to their old accountant at the end of the year. Kevin has no idea even how much is in the bank and just focuses on getting the work done.
What we did:
We had a complimentary meeting with Kevin and Sue to find out about their business and the issues they had but also got to know who they were and what they wanted to achieve both in the business and personally.
We then put together a plan for monthly strategic meetings so that we could work together on improving their business. In the meetings, we looked at the key numbers and put strategies in place together to improve sales, margins, cashflow and the business structure along with looking at their short term and longer term business and personal goals.
After each meeting, we sent Kevin and Sue a summary of the meeting which included a To Do List of actions for them and us to ensure that the projects were implemented.
The result:
Both Kevin and Sue now have a good understanding of the key numbers in the business. They have cash in the bank through implementing better invoicing and debtor collection strategies. They are now working on the business, not just in it. They are far less stressed because they know that they have money to pay bills and that all areas of the business are under control. They are also spending much more family time away for the business doing the things that they enjoy but never had time to do.
"Andrew and Majella helped us obtain a clear, smart direction that suited our modern and diverse business."

- Louise Delaney,
Richard Timpson Solicitors and Migration Agents